You may have heard about Jack Herer cannabis seeds, but you might not be sure what they are. Jack Herer cannabis seeds are very popular among professionals and home growers alike, and are available for purchase at Dutch pharmacies on prescription. The name of the brand comes from its creator, Jack Herer, the author of the bestseller "The Emperor Wears No Clothes." In the book, Herer preaches the quality of hemp and its various uses.
How To Germinate Jack Herer Feminized Seeds
Using a germination tray is an effective way to start growing feminized Jack Herer seeds. You should start the germination process by placing the tray in a warm, dark location. Keep checking the tray for moisture. Once you see a taproot, transplant the seeds to the desired location using tweezers. This cannabis plant is known for its incredible yield. Its potency is almost pure Sativa.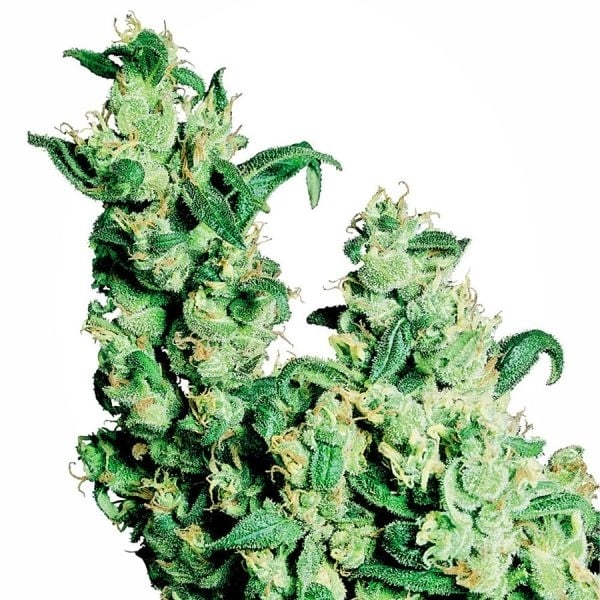 The Jack Herer strain is an outstanding hybrid with a 50% sativa/50 indica genetic make-up. Its powerful indica and resin content makes it an ideal recreational strain. Its high is rarely overwhelming, resulting in an overall euphoric effect that lasts for hours. Those who are looking for a calming, euphoric high can try this marijuana strain, which is a perfect choice for any day of the week.
Jack Herer is a Dutch hybrid that has been widely popular worldwide for its potency and happy effects. It was created to be a medical grade strain and quickly became a recreational strain, winning numerous awards. This sativa-dominant strain produces dense buds and abundant resin on all surfaces. Whether you're a beginner or an experienced grower, Jack Herer is easy to germinate.
Flowering time for Jack Herer strain
If you're looking for a fast-flowering plant that can produce a high yield, you might want to try the Jack Herer strain. Flowering time varies depending on the strain, but a full-sun, 50-70 day period is generally required. If you're planning to grow indoors, you should allow the plant to flower for 50 to 70 days. If you're planning to grow outdoors, you can expect to wait a little longer.
The Jack Herer strain was created in the Netherlands by cannabis breeders, and it was first distributed by pharmacies as a medical-grade strain in the Dutch market. Its flavor is described as a combination of pine, citrus, wood, and spice. The plant is a cross between the indica Northern Lights #5 and the sativa Haze strain, and its THC content is usually between twenty percent. Although this strain is relatively powerful for first-timers, it does reward proper care and yield impressive buds.
When in flowering, Jack Herer produces dense, long buds that sparkle like diamonds in the sun. The leaves are forest green with orange pistils and are sage-green in color. While these characteristics can be a bit harsh, Jack Herer is well worth the wait for the beautiful scent it produces. The flowering period can last from eight to fifteen weeks. If you want to enjoy a long-lasting, potent high, this strain is one of the best choices.
Aroma Of Jack Herer
The Aroma Of Jack Herer is a complex and musky scent. The resulting taste is a sharply sour, earthy flavor. The aroma is stimulating, and its medicinal benefits are widely recognized. Jack Herer has been used to treat a variety of ailments, including headaches, migraines, lack of appetite, and pain. Read on to learn more about this unique strain and its aroma. And if you're looking for a new high, give Jack Herer a try!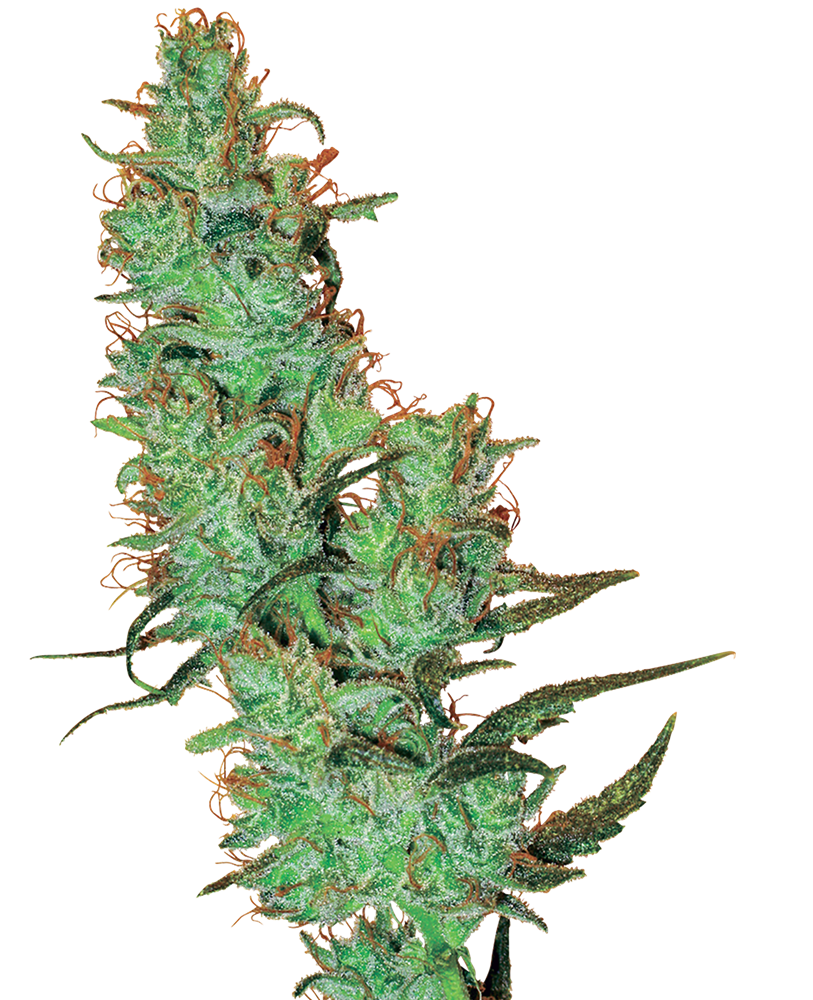 This strain features a complex terpene profile. The main components of the terpene profile include terpinolene, caryophyllene, and myrcene. As a result, the aroma is earthy, spicy, and slightly sweet. Users will appreciate the flavor and feel enticing for many years to come. And the smell is not only irresistible – it's addictive!
The high produced by Jack Herer cannabis seeds is energizing, generating a strong desire to socialize. It's not recommended for those seeking quiet introspection. But Jack Herer cheap marijuana seeds are great for getting up and moving during the day. Those who enjoy an intense social experience will be thrilled with the uplifting high, and the strong, clear-headed effect will keep them focused all day.
The high from Jack Herer marijuana is known to be highly potent. The plant's high level of 24% THC is excellent for people with chronic pain, depression, or anxiety. It is also good for mood enhancement, and helps clear the mind of those suffering from sleepless nights. However, Jack Herer marijuana is not recommended for those with insomnia. This strain is best used before bedtime. It gives an uplifting, energetic high and is an excellent choice for recreational use.
Buy Jack Herer Seeds
Buy affordable Jack Herer Seeds to get the best possible high! This variety produces a happy, clear-headed high that will help you relax and get a creative, relaxing head high! Not only can Jack Herer help you relax and relieve stress, but it can also relieve chronic pain and headaches. Jack Herer is a great option for indoor cannabis growing! In addition to its many benefits, it offers a nice yield of cannabis product.
When buying Jack Herer seeds, you need to know what you're doing and where you're located. In some places, cannabis cultivation and germination are illegal. If you're wondering where to buy Jack Herer seeds, you'll find that I Love Growing Marijuana sells both feminized and non-feminized seeds. The company also guarantees their products. You can rest assured that you'll receive the seeds you need, as they're guaranteed to germinate 90% of the time.
The Jack Herer strain is an ideal morning strain, as it tends to be uplifting and energizing. It also provides motivation and is a great choice for those who have a high stress level. It's a balanced hybrid that can help with everyday aches and pains and even combat stress and depression. And the price is right too, with Jack Herer Seeds being sold in packs of five seeds.
Resistance To Pests And Mold
The Blueberry x Jack Herer is one of the easiest cannabis strains to grow at home. This plant grows well in soil and is short, so it will fit comfortably into a small space indoors. It has a 12-to-16% THC content, making it a favorite among 420 enthusiasts. This strain can also be grown outdoors in guerrilla style and is very easy to grow.
The Jack Herer is a relatively easy to grow cannabis plant with a moderately high resistance to pests and mould. It grows rapidly, with a flowering time of seven to 10 weeks. It is a productive plant, producing up to 18 ounces per plant. Its low maintenance and resistance to pests, mold, and mildew makes it a great choice for both indoor and outdoor growing.
The Jack Herer plant prefers a temperate climate and thrives in temperatures of 65 to 80 degrees Fahrenheit. In this climate, it is easy to grow and produces high-quality fruit. Unlike many other strains, the Jack Herer is resistant to both mold and pests. The flowering period of this plant is only eight to ten weeks, depending on the amount of light and care that it receives.
The Jack Herer strain features two dominant phenotypes – the indica-dominant balanced hybrid and the sativa-dominant phenotype. The former has bushy growth, while the latter stretches dramatically during its pre-flowering stage. As a result, the Jack Herer weed plant grows to more than two feet tall. Growing it indoors will not only increase your yield, but will also make harvest easier. The weed will be easier to harvest and fewer buds will have mold.
Similar Strains
The Haze-derived Jack Herer cannabis strain offers a cerebral high with a euphoric, giggly, and trippy high. The plant can also leave you buzzing all day long and is an excellent choice for a "wake-and-bake" strain. The Jack Herer strain can be grown indoors and outdoors. Whether it's used recreationally or medicinally, its potency and wide range of benefits make it an excellent choice for any smoker.
A famous marijuana strain, Jack Herer was named after a global cannabis activist. This sativa-dominant variety has won numerous Cannabis Cup awards. Due to its potency, it produces very high THC levels and can induce an uplifting, mellow high. Jack Herer is also highly tolerant of lighting and feeding mistakes. However, this high-quality strain will require a large space and cloning/training skills.
The flavor of the Jack Herer is described as a mix of pine, citrus, wood, and spice. The plant's fragrance is also reminiscent of an orange citrus scent. There are a number of similar strains of marijuana that share a similar aroma and flavor profile. The Jack Herer lineage is a complex hybrid of Haze and Northern Lights #5. The Jack Herer's phenotype produces dense, resin-packed buds that are incredibly aromatic.
The Jack Herer marijuana plant is a versatile medical strain. It has the potential to cure a variety of ailments, including depression, anxiety, and pain. Many users have reported uplifted moods after using it. Some people have also found it effective for treating PTSD and ADHD. However, this plant isn't recommended for sleep problems. But its popularity doesn't mean it's not worth a try.